20 ethical clothing brands to support
6 min read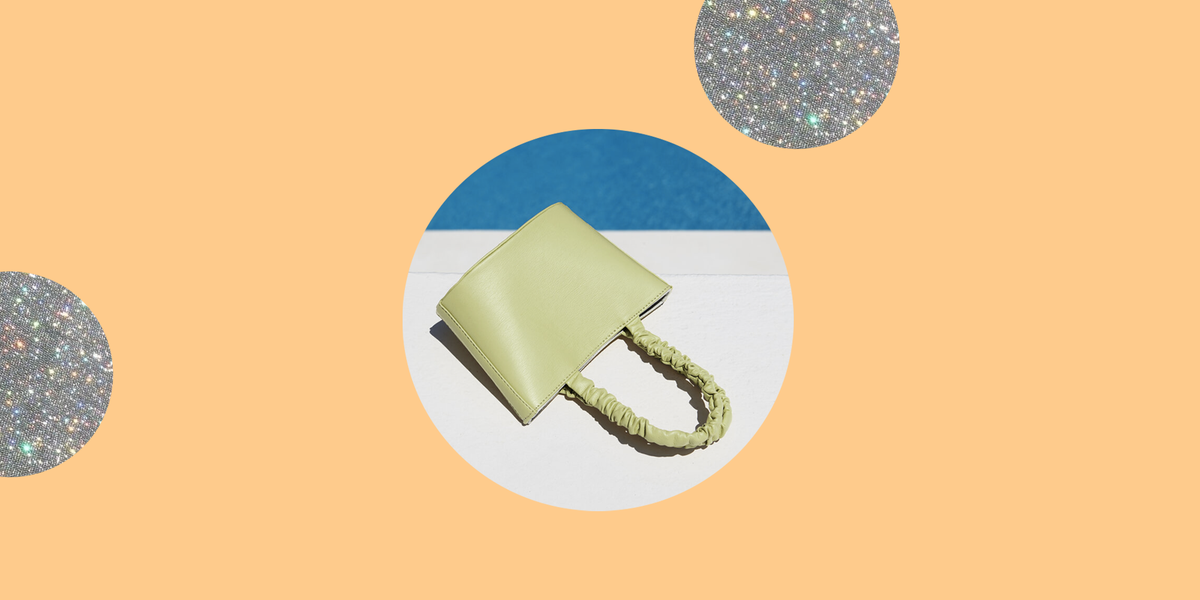 If you've Googled ethical clothing brands, chances are you're likely looking to focus on making more sustainable and conscious shopping choices in 2021.
You need only watch David Attenborough's most recent documentary, Life on Earth, to know that sustainable fashion and the future of the industry is a talking point. So, question: how can we all be more mindful consumers, and reduce our fashion carbon footprint, too?
One way is by doing your research and arming yourself with the right information. For example, did you know that there's a difference, albeit some overlap, between ethical and sustainable fashion?
As Paul Alger MBE, international business director of the UK Fashion and Textile Association explains, "Sustainability is about being kind to the planet and making the best use of the world's limited natural resources. Lots of other terms come to mind including 'green growth' and the 'circular economy' which especially focusses on recycling and upcycling. Alternative non-fossil and non-nuclear forms of energy are important here," he explains.
"Ethical fashion or production, on the other hand, is about being kind to people, notably the people who make our clothes and textiles. In Europe and North America, when we talk about sustainability, we think of people and planet."

Top tip: as well as supporting ethical brands, check out vintage stores, charity shops, and car boot sales. Buying second-hand is a great way to shop ethically, too. But in the meantime: shop our edit of our fave brands doing good for, as Paul says, both people and planet.
Advertisement – Continue Reading Below
1
Myriam Limited Edition Organic Cotton Dungarees in Hand Print
Lucy & Yak, £74.00
lucyandyak.com
Like the sound of snazzy handmade dungarees, bright-as-you-like boilersuits, organic tees and tailored trousers? Then you'll love Lucy & Yak. Their whole brand ethos centres around using eco-friendly materials and low impact dyes and they make all their products by hand. Their aim? To eventually make the majority of their products with renewable energy. Neat.
2
South Bicolor Stone Beige & Black
Alohas, £190.00
alohas.io
So beautiful we may have asked for them for Christmas… Aloha shoes are handcrafted in Alicante, Spain, and designed using purely vegan materials. They're championing the on-demand design strategy: that is, only producing shoes as and when customers order them to avoid overproduction. Cool, hey?
3
Island Peggy
House of Sunny
houseofsunny.co.uk
£94.00
Think small, sustainable runs of collections, eco-technologies and biodegradable packaging and you're on the right track to summing up House of Sunny. Forever with sustainability at the core of their brand, the brand produces two seasonal collections every year. This gives them more time to source both sustainable fabrics and manufacturing methods. We're in. 
4
Pleated recycled polyester midi skirt
BITE STUDIOS
selfridges.com
£435.00
When the brand name stands for By Independent Thinkers for Environmental Progress, you know they're committed to change. The founders handcraft and tailor all clothes, using only recycled and low-impact fabrics. Not bad. Not bad at all.
5
Laura one-shoulder silk-satin top
MaisonCléo
net-a-porter.com.uk
£168.85
MaisonCléo is brand run by a mother and daughter duo. They handmake every piece from deadstock materials and, fun fact, each item of clothing comes with a scrunchie included (because the mother, Cleo, always wore scrunchies when she was younger). We're in. 
6
Tie dye-print cotton-blend jersey hoodie
COLLINA STRADA
selfridges.com
£210.00
Designed and created by New York-based designer Hillary Taymour, Collina Strada's ethos has always been about being as sustainable and transparent as possible in their craft. Plus, the hoodies are super fun.
7
Butterfly print T-shirt
Chopova Lowena, £493.00
farfetch.com
Keen to make a conscious choice for the planet? Then it's time to shop at Chopova Lowena. Both designers met during a BA programme at Central Saint Martins. Ever since, they've focused on ethical, sustainable and slow design, crafting things traditionally and making one-off pieces to last a lifetime. The designs are a little bit wacky and a whole lot wonderful.
8
Black Lily top
LallaxRecycledRevolution
lallarr.com
£105.00
The launch of this eco-friendly label meant a career change for head designer Lalla, who used to sell her designs to Topshop. Now, she recycles and upcycles old items of clothing to make them into seasonal and trendy one-off pieces. We love.
9
The Audrey Headscarf in Pink & White Gingham
Olivia Rose The Label
oliviarosethelabel.com
£60.00
Fun fact: every single item from Olivia Rose The Label is handmade by Olivia herself in her Edinburgh-based studio. She not only designs the clothes, but she covers the fabric sourcing, cutting out, sewing, stitching, steaming, labelling, packaging and sending of each individual item.
She does all of this alone to make sure she's wasting as little as possible, making no more than 14 items per week. Now that's slow fashion.
10
LISA BLACK SKIRT
Mother of Pearl, £295.00
motherofpearl.co.uk
Mother of Pearl's tag line is pretty rad: they believe in 'delivering beautiful clothes without compromising on integrity'. Since launching their first ethical collection in 2018, MoP are now working towards making all aspects of the business sustainable. At current, there's a filter on their site which explains how each individual product has been made. Clever.
11
Hosta Shorts – Chai
TALA
wearetala.com
£28.00
TALA have been shaking up the fitness scene for years now, adopting a slow fashion approach to sustainable style that doesn't break the bank (or the planet, according to their website). They sell affordable, sustainable styles – think £30 to £50 for gym kit – that also actually, well, work for workouts, and looks good, too. So many wins in so little time. 
12
No Beef Sweater
Plant Faced Clothing, £42.00
plantfacedclothing.com
A fully vegan brand that promises ethical manufacturing and cool clothing, too? Result. Plant Faced Clothing designs streetwear minus the sweatshop, according to their page. Shop day-to-day clothes that don't damage the planet and you'll have a tree planted for you with every purchase.
13
Esther stretch organic cotton twill mini dress
&Daughter
net-a-porter.com.uk
£335.00
Another family venture making our ethical clothing brands cut is &Daughter, a family-run brand from Buffy Reid and her father Columba. Working with both Scottish and Irish artisans, they hand make beautiful pieces from natural yarn. These are planet-friendly lifetime investments that you won't regret buying.
14
Sophia Navy bag
Mashu
mashu.co.uk
£220.00
Mashu have, 'since [their] inception', been creating handbags via a slower production model, using recycled materials and more. Plus – the green! We need. 
15
The Charley – Greed
Boyish Jeans, £188.00
boyish.com
Sustainable denim is a thing, and Boyish is a great example of a brand doing it well. All of their jeans are made with sustainable fabrics in an environmentally-friendly and cruelty-free way. Love. 
16
Emely Dress in Island Dreaming
PAPER LONDON
paperlondon.com
£395.00
Focusing on quality not quantity, the designers at PAPER have been on a mission to mix things up since 2014. They manufacture responsibly and make clothes from high-quality, sustainable fabrics. Plus, the designs are cute.
17
Kung Fu Wrap Coat Indigo
Komodo, £160.99
knowtheorigin.com
At Komodo, they ensure all clothes are made in a safe working environment, all workers are paid a fair wage and all profits support both local communities and social projects. Ethical fashion? Completed. 
18
The Lana Shirt
Stay Wild Swim
staywildswim.com
£110.00
At Stay Wild, all elements of production are sustainable and ethical. They produce everything in London with regenerated nylon created from unwanted waste. Their end goal? To take back old Stay Wild pieces and regenerate them into new designs. So smart.
19
V-12 Trainers
Veja
office.co.uk
£115.00
Veja are Meghan Markle's favourite trainers, and for good reason. They're 100% vegan and made in France from organic materials. Good going, Veja. 
20
Chiara High Neck Frill Dress
Mayamiko
mayamiko.com
£64.00
Mayamiko is a social enterprise business with ethics and sustainability at its very core. Beginning life in Malawi, the designs are inspired by traditional African methods and are made by hand using a slow fashion framework. 
This content is created and maintained by a third party, and imported onto this page to help users provide their email addresses. You may be able to find more information about this and similar content at piano.io
Advertisement – Continue Reading Below