On Offer – Art Jewelry Forum
9 min read
[ad_1]

July 2022, Part 1
There are so many reasons to purchase art jewelry…
You got that hard-earned promotion—celebrate!
You're experiencing a once-in-a-lifetime occasion—honor it.
You wrapped up that major accomplishment—pay it tribute.
You want to mark the beginning of a new relationship or the end of one—commemorate it.
Perhaps it's an investment—do it!
It's the perfect piece to round out an aspect of your collection—pounce!
Or maybe it's as a treat for yourself—just because.
Art Jewelry Forum's international gallery supporters celebrate and exhibit art jewelry. Our monthly On Offer series allows this extensive network of international galleries to showcase extraordinary pieces personally selected to tempt and inspire you. Take a look. You're bound to find a fantastic piece you simply have to add to your collection! (Please contact the gallery directly for inquiries.)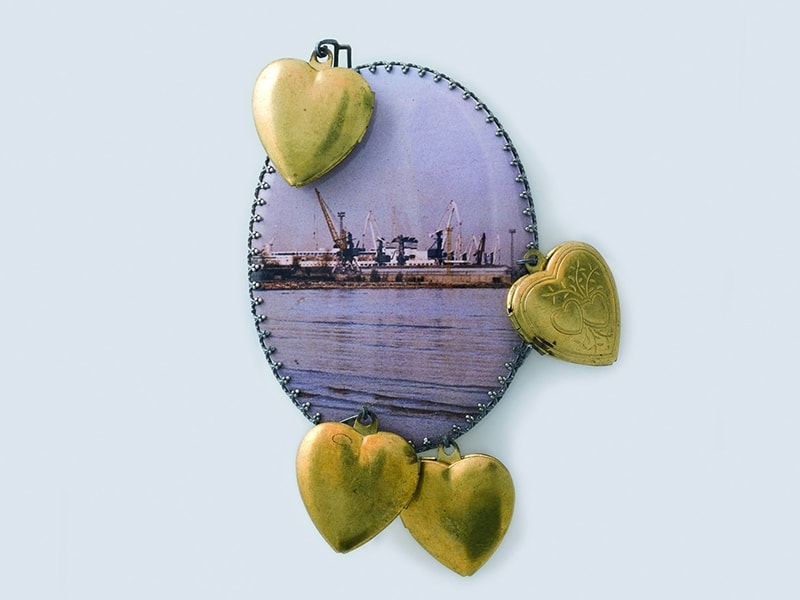 Gallery: Tereza Seabra
Contact: Tereza Seabra
Artist: Bettina Speckner
Retail price: €2,800, plus shipping
"In my work I am particularly fond of photographs," says Bettina Speckner. "Sometimes they are old and show bygone places or people of times past, but quite often I use photos I took myself of trunks, flowers, lonesome lanes, or landscapes. These pictures turn into pieces of jewelry. To turn photos into gems, the motifs are etched on small metal plates or burned on enamel. Combined with precious or nonprecious stones and objects, they become part of an individual composition. I never work with the intention to decorate things or to make them look prettier. I try to discover the soul of an object or the essence of a photograph and want to shape something new, beyond the visual appearance. My pieces do not talk about situations but give a kind of access to their 'own' stories. But who owns them? We, the beholder, or the piece itself?" This brooch is part of Speckner's solo exhibition, Navegar É Preciso.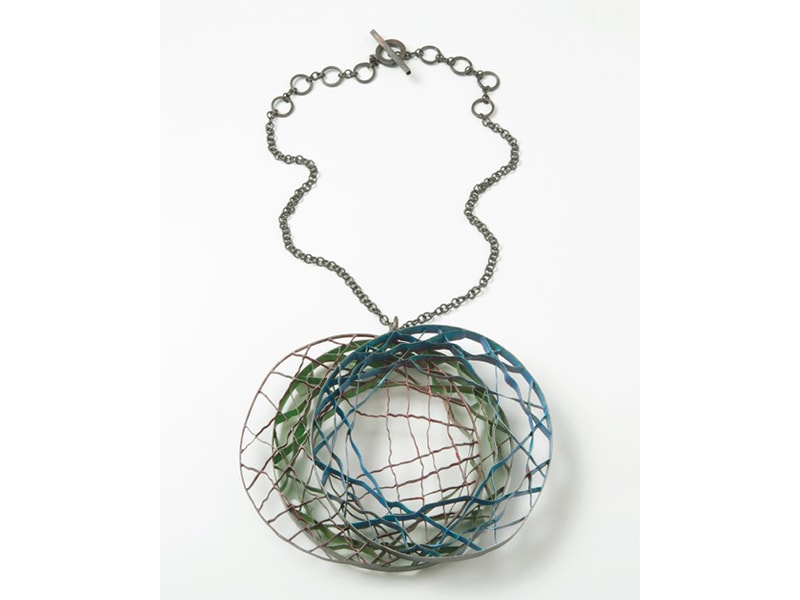 Gallery: Galeria Reverso
Contact: Paula Crespo
Artist: Daniel Kruger
Retail price: €4,680
The mastery of the great artist Daniel Kruger shows in a pendant necklace made of intricately painted silver strips that cross almost randomly and give the piece that "feeling of looking old, as if it has always existed" so characteristic of Kruger's work, and so to his taste.
Gallery: Galerie Marzee
Contact: Marie-José van den Hout
Artist: Carla Nuis
Retail price: €5,100 (includes VAT)
Carla Nuis's daughter Bloem (Flower) proudly wears one of the PlumFlower-necklaces from her mother's exhibition, currently on display at Galerie Marzee. This new necklace stems from Nuis's 2014 Golden Cuddles-series, Flower Brooch 1 (also for sale at Galerie Marzee for €1,100, including VAT), made using the artist's children's drawings of flowers. "The new collection comprises four series of necklaces made from European fruit tree wood," says Nuis. "Wood is pure, solid, and tender, just like precious metal. My form language is continued in reverse. Whereas in previous collections I formed hollow objects from gold and silver plate, the necklaces from fruit tree wood were created by removing excess material. This releases the piece of jewellery from its block of wood. An unprocessed precious metal alloy is impersonal and cold; only the forging makes it into a jewel. Each piece of wood, on the other hand, already has its own character. It has lived, has borne fruit, has its own compactness and fiery drawings. The challenge is to preserve that character when working—by finding the right cuts and chop surfaces, the wood grain, a crack. With each cut, there is always the risk of [it] being [one] too many, of breaking. Wood forging requires sharp craftsmen's tools. The designs expand on themes in my earlier work, such as baroque pearls—in LittlePotatoes (2004) and RedPotatoes (2007)—and children's drawings—in Golden Cuddles (2014) and FlowerRing (2019). I have 'sculpted' my previous shapes. The wood is not sanded and [is left] untreated to keep [its] rawness." The current exhibitions at Galerie Marzee—featuring Stefano Marchetti, Carla Nuis, Sondra Sherman, Luisa Kuschel, and Peleg Matityahu—will be on display until August 27, 2022. Galerie Marzee is at Schmuck FRAME 2022 at the IHM July 6–10, 2022.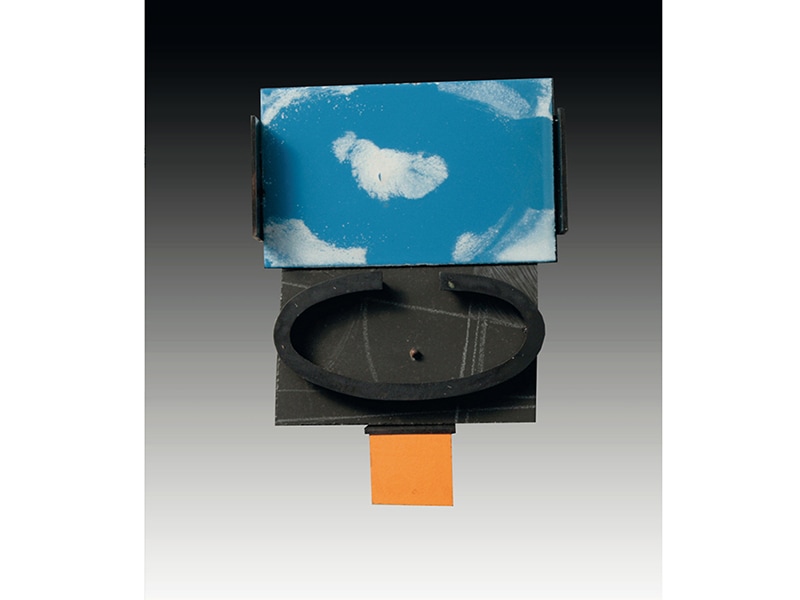 Gallery: Galerie Spektrum
Contact: Jürgen Eickhoff
Artist: Ramon Puig Cuyàs
Retail price: €1,200
Ramon Puig Cuyàs's new series has lots of desire and romance in its artistic expression. At the same time, it is very fresh and optimistic—something we need in these times.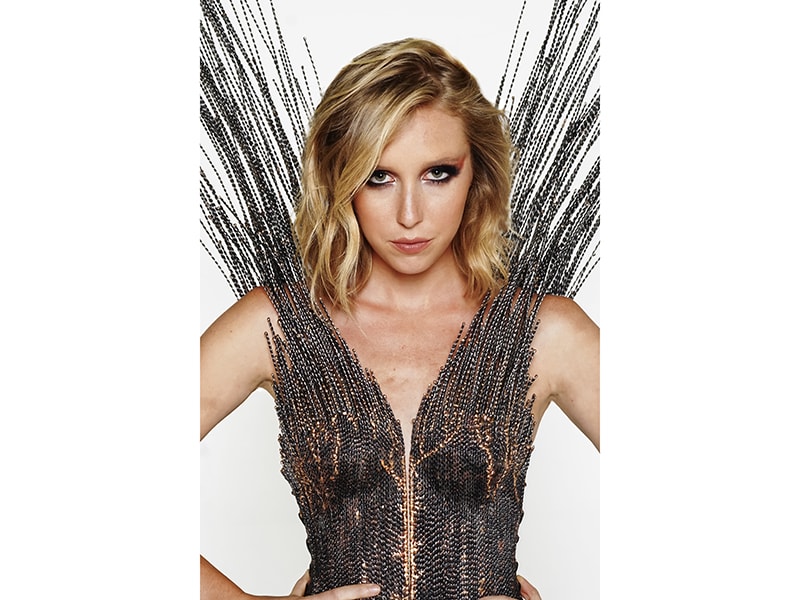 Gallery: Sculpture To Wear
Contact: Lisa M. Berman
Artist: Greg Orloff
Retail price: US$80,000
The Twisted corset is the grand prize winner of the international exhibition Wearable Expressions, hosted at Rancho Palos Verdes Art Center, CA, in 2017 and curated by Gabriella. This artwork was painstakingly created by twisting heavy-gauge steel wire into "metal thread" with accents of brass to create a wearable corset/body armor. The piece is especially poignant now, with the overturning of Roe v Wade. Women's bodies are bound like a human chastity belt/covering to shield themselves from the government's "devices."
Gallery: Platina Stockholm
Contact: Sofia Björkman
Artist: Felieke van der Leest
Retail price: US$2,000
This necklace was made for the exhibition Pictureware, held at the SIERAAD Art Fair, international jewellery design fair 2022. Extranalities is a group of established jewelry artists who challenge each other with unusual assignments. The participants sent each other something unattractive from their own possessions to turn into something beautiful, for example. And vice versa. All kinds of assignments, even entire mood boards, ended up on the workbenches of unsuspecting colleagues. This time an old jewelry photo and the captions were the inspiration for this piece.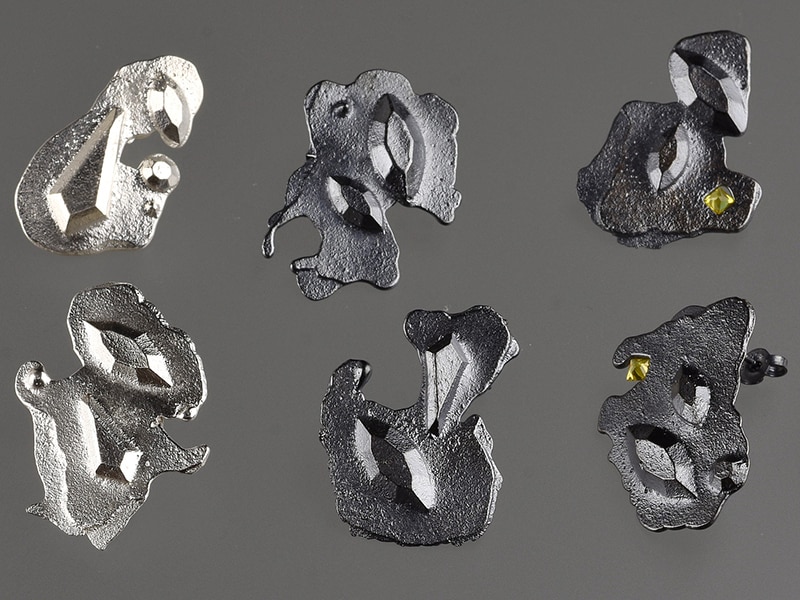 Gallery: Fingers Gallery
Contact: Lisa Higgins
Artist: Cheryl Sills
Retail price: NZ$250–$290
Cheryl Sills's fascination with combining the traditional with the modern started during her four-year honours degree course in Dundee, Scotland. "I enjoy the process of making," she says, "of building and constructing three-dimensional objects. My current body of work explores the faceted form. I am constantly trying to evolve this concept by using alternative materials and inventing different methods of construction." Sills lives in Auckland, New Zealand, and is a member of Workshop 6, an artist-run jewelry initiative based in the city.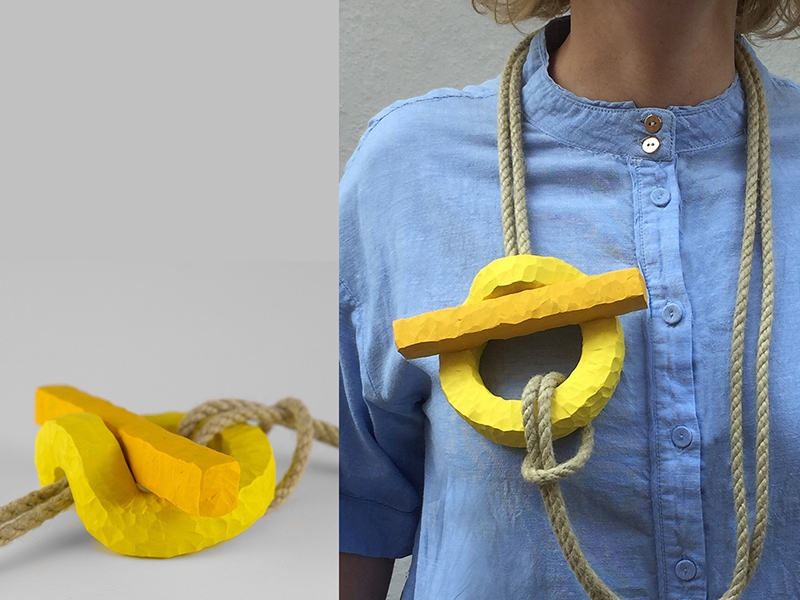 Gallery: Galerie Door
Contact: Doreen Timmers
Artist: Hartog & Henneman
Retail price: €350
A witty, lightweight connection from the Dutch artist duo Hartog & Henneman, this buckle is part of the exhibition Buckle Up, at Galerie Door. The show is part of Munich Jewellery Week and on display July 6–10, 2022, at Seidlvilla, Nikolaiplatz 1b, in Munich, Germany.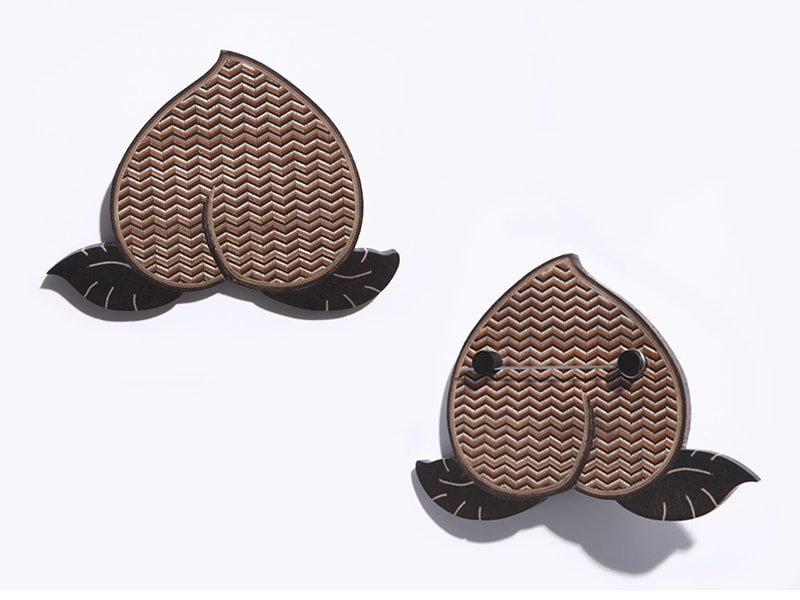 Gallery: Gallery Loupe
Contact: Patti Bleicher
Artist: Yutaka Minegishi
Retail price: US$4,800
Yutaka Minegishi studied metalwork at Hiko Mizuno College of Jewelry, in Tokyo, before moving to Germany, where he was a guest student at Fachhochschule, in Pforzheim. From 1996–2002, he studied under Otto Künzli at the Akademie der Bildenden Künste, Munich, from which he received a graduate degree in 2003. He has exhibited widely, including three solo shows at the prestigious Galerie Wittenbrink, in Munich; and group exhibitions at the National Gallery of Victoria and at Project Space as part of Radiant Pavilion, at RMIT University, Melbourne. Minegishi is the recipient of several awards, including DAAD Preis (2003); Bayerischer Staatspreis (2014); and Förderpreis der Landeshauptstadt (2016), Munich. He is in several important collections, including the Pinakothek der Moderne, die Neue Sammlung, Munich; Stichting Françoise van den Bosch, Amsterdam; Hiko Mizuno College of Jewelry, Tokyo; Muzeum Českého Ráje, Turnov, Czech Republic; and the Alice and Louis Koch Collection, Swiss National Museum, Zurich. In 2019 Minegishi was included in Schmuck, at the IHM, in Munich, where he was a recipient of the coveted Herbert Hofmann Prize.
Gallery: Baltimore Jewelry Center
Contact: Shane Prada
Artist: Anja Eichler
Retail price: US$550
Anja Eichler is a Berlin-based jewelry artist who recently completed a three-month, mid-career residency at the Baltimore Jewelry Center. About this body of work, Eichler says, "Hardware Plus is about looking beyond the obvious, imagining something beautiful in the ordinary. Wearable objects made from hardware plus enamel, named in honor of the shop Hardware Plus on Baltimore's Pennsylvania Avenue and the avenue itself."
Gallery: Quittenbaum Gallery
Contact: Claudia Quittenbaum
Artist: Helga Zahn
Retail price: €5,400
We are very pleased to show you an exhibition of around 30 works by Helga Zahn on the occasion of Munich Jewellery Week. All the jewelry objects and silk-screen prints come from the estate, administered by the family, to whom we are deeply indebted. This necklace is a perfect example of Zahn's jewelry development. Her works have been characterized by great creative freedom and innovative processing of simple basic materials such as silver, sheet silver, pebbles, and gemstones such as agates.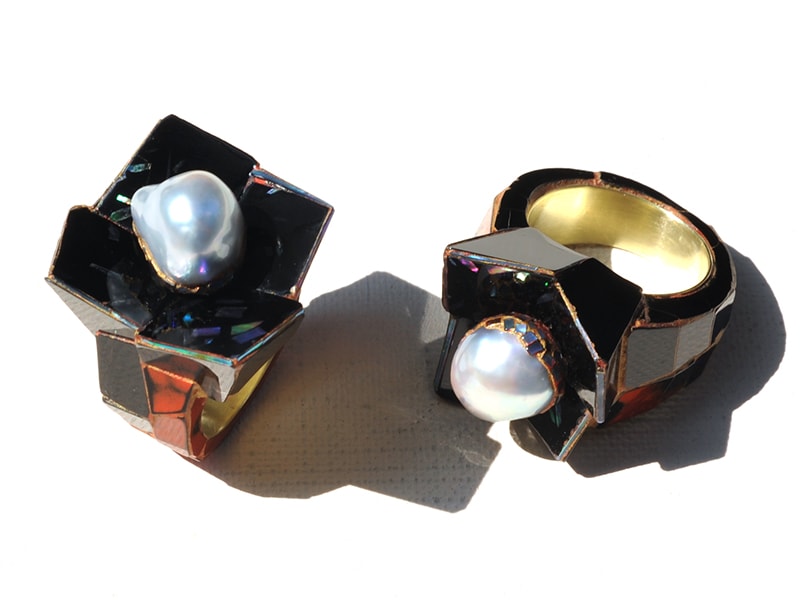 Gallery: Jewelers'werk Galerie
Contact: Ellen Reiben
Artist: Kimiaki Kageyama
Retail price: US$6,800
A treasure.
Gallery: Galerie Elsa Vanier
Contact: Elsa Vanier
Artist: Marianne Anselin
Retail price: €3,120
"Springs, gears, spanners, washers … collected during my wanderings," says Marianne Anselin. "Objects of our daily life which hold my attention because they inspire me: maybe because they are beautiful or maybe because they have become useless to our society … They carry a story, made from our earth, used to make, eat, work, move forward, live,and they don't appear to me as waste at all. Twisting, putting a silver ball where it pricks, inserting a stone to give it a look. I question the jewel, I am pushing the borders established by the classic codes but keeping in mind the first function of the jewel: to adorn the body, and make others read a story about it."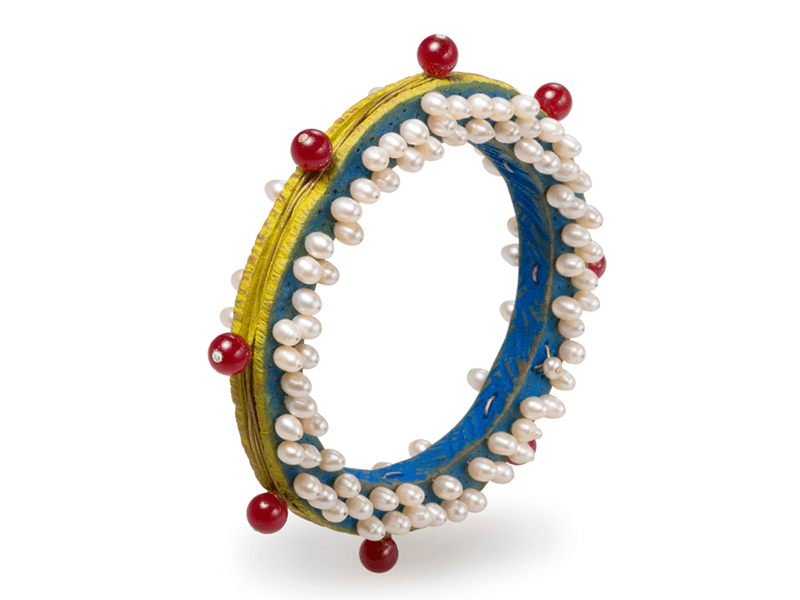 Gallery: Thereza Pedrosa Gallery
Contact: Thereza Pedrosa
Artist: Nicolas Estrada
Retail price: €1,090
The subjects that Nicolas Estrada takes inspiration from for his pieces directly address the humanity and sensibility of those who view them. His pieces do not seek to defend or take positions on situations that are undeniably central and significant in his country and his continent. Instead, they are the pure and clear gaze of an artist who seeks, through the tools offered by his artistic work, to provide new perspectives.
Gallery: Galerie Noel Guyomarc'h
Contact: Noel Guyomarc'h
Artist: Silvia Walz
Retail price: CAN$1,360
Silvia Walz materializes emotions much more than a conventional representation of nature.
"Impressions of nature.
Shapes, lines and colors.
Movement through the wind and the falling rain.
Fascination and meditation at the same time."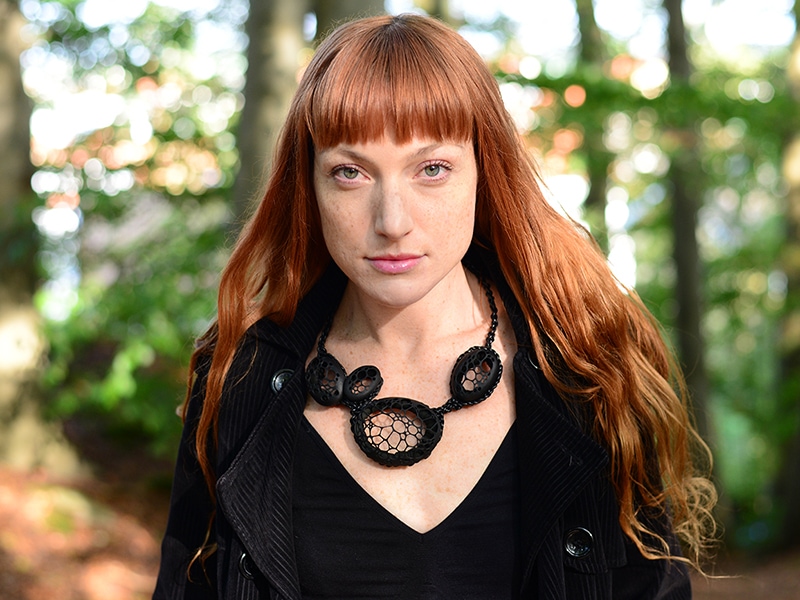 Gallery: Four Gallery
Contact: Karin Roy Andersson
Artist: Sanna Svedestedt Carboo
Retail price: €950
Sanna Svedestedt Carboo works with leather, a material strongly connected to traditional Scandinavian craft. She treats the leather with ancient techniques in search of a contemporary look. The expression is fragile, but the material is strong.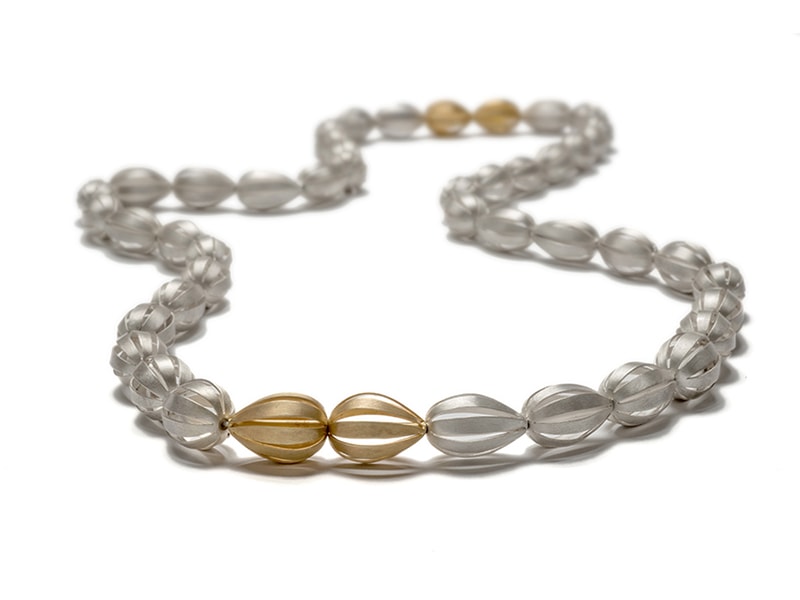 Gallery: Zu design – jewellery + objects
Contact: Jane Bowden
Artist: Sim Luttin
Retail price: XXX JAN'ES CHECKING ON THE PRICE
A visually elegant neckpiece made of a single repeating element, inspired by nature.
[ad_2]

Source link